Your MIT education is an investment that will pay dividends for a lifetime.
About 82% of MIT students graduate debt-free, but those who do borrow have debt at graduation considerably lower than the national average. Based on the latest figures,⁠01 According to <a href="https://ticas.org/our-work/student-debt/" target="_blank" rel="noopener noreferrer">data</a> from The Institute for College Access & Success. college graduates who borrowed owed an average of $29,290 in loans. By comparison, members of the MIT Class of 2021 who took out loans graduated with an average debt of $26,160, 11% below the national average.
At current interest rates, the average MIT student's monthly loan repayment would be a manageable amount based on typical starting salaries for graduating students.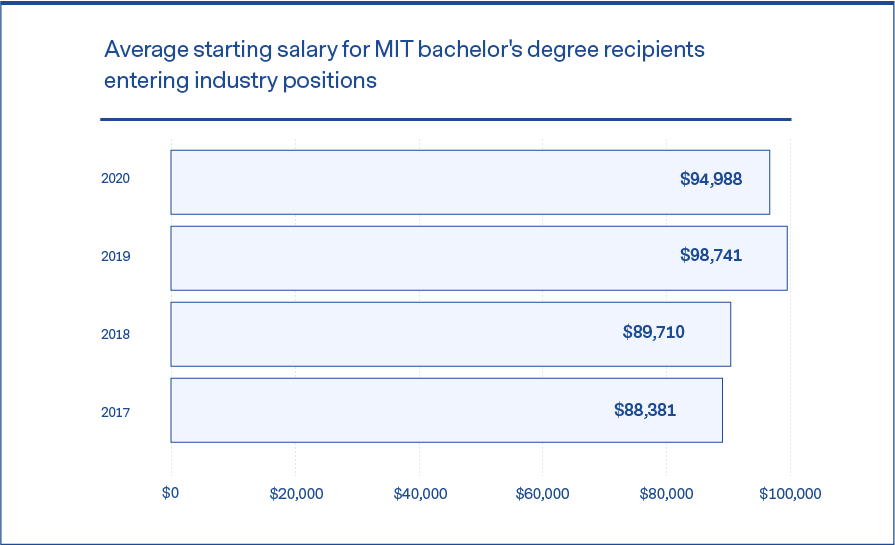 According to data from The Institute for College Access & Success.⁠

back to text

↑